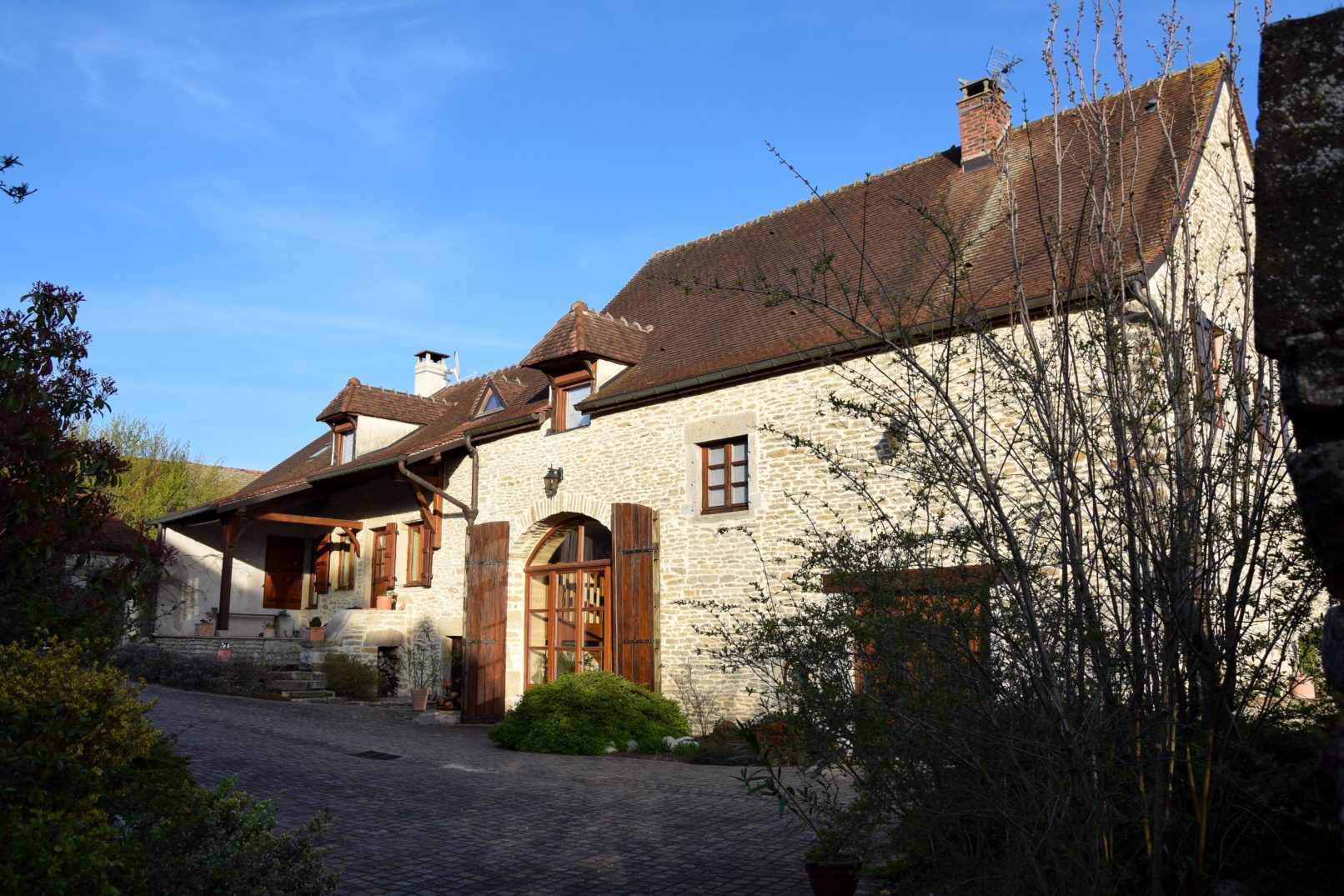 Welcome in the heart of Burgundy, the land of Chardonnay, the land of pinot noir, the land of hamlets and lost paths. We are far from the noise and the nervous agitation of the city. In this land of ordored wineyards, from the wooded meadows to the Charolais, we breathe in Henri Vincenot's countryside, la"billebaude" land. A forgotten word, to say the stroll, the zigzag.
In the heart of an old hamlet, Sassangy, once a winegrower, our house, surrounded by dry stones, the Murgers, opens its doors to guests visiting, on holiday or for a stopover.
Sensitive to the state of our world and the evolution of our society, we have chosen to leave our urban life and built a project that is faithful to our values. We settled in the countryside, Anne's native Burgundy, to cultivate our garden, welcome our children, Jules, Valentine and Louise, our friends and hosts, and experience a new way of life.
Today we produce our bread, jams, canned fruit and vegetables. We are starting a vegetable garden, an orchard and laying hens. We use natural cleaning products and reduce ironing and waste to a minimum and make our compost.
See you soon for a shared moment of pleasure and relaxation,
Anne & François